Graced with Gilded Age mansions by the sea and restored Colonial-era homes,
Newport, Rhode Island
, is a beloved resort city—and a terrific place to buy and sell luxury properties. Both types of transactions will proceed more smoothly if you hire a skilled real estate agent to serve as your trusted advisor. Here's why it's wise to partner with a licensed Newport realtor:
Realtors embrace a code of ethics
A great reason to partner with a realtor is their voluntary adherence to
a strict code of ethics
requiring them to behave with integrity. By embracing this code of ethics, the realtor you decide to hire has pledged to protect and promote your interests while serving as your representative and to deal honestly with everyone with whom they do business. The code of ethics also outlines your realtor's duties to the public, obligates them to be truthful in their marketing, and promotes fair competition between them and other realtors.

Hearing panels resolve complaints about realtors' alleged unethical conduct. The enforcement of the code of ethics ranges from warning letters for proven first-time misconduct to fines, suspension, or expulsion from realtor associations for repeat violations.
MLS access is critical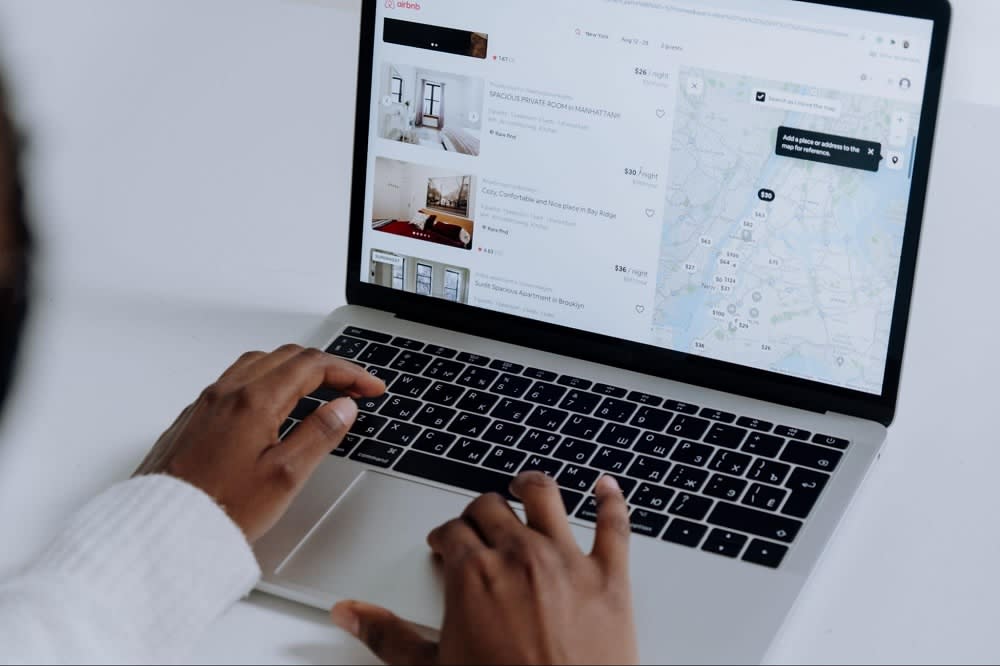 Photo courtesy of Pexels
Another great reason to partner with a licensed Newport realtor is the access they provide to
the Rhode Island State-Wide Multiple Listing Service
, a database of single-family homes, multi- family homes, condominiums, and vacant land for sale. Created in 1972, this MLS is one of America's only listing services that's owned and operated by a state realtor association rather than a city or county organization.
More than 800 multiple listing services
currently exist. In each one, listing agents share accurate, up-to-date information about the properties they represent, such as price, location, size, number of bedrooms and bathrooms, and descriptions of attractive features. Brokers who bring buyers to the properties are compensated. This system incentivizes competing real estate firms to cooperate with each other.
Whether you're buying or selling Newport real estate, the realtor you hire will put the MLS to good use by using data from it to perform
a comparative market analysis
of the property you're either hoping to buy or planning to sell.
They'll scour the data for comparable home sales that recently took place within a mile of the residence in question. To be considered comparable properties, the sold homes must be the same type of residence as the one the realtor is doing the analysis of. Age, condition, square footage, number of rooms, lot size, and special features must be similar.
If you're a buyer, the realtor will use the comparative market analysis to help you decide what your offer price should be for the home you wish to purchase. If you're a seller, the realtor will use their comparative market analysis to determine what your property's list price should be.
Also, if you're looking to purchase a Newport residence, your realtor will make use of the MLS by setting up automatic updates that alert you to new listings as they come onto the market.
If you're selling your Newport home, your realtor will prepare your listing and post it on the MLS, which will send it to listing service members and to house hunters who signed up for automatic updates. The listing feeds from the MLS to
Zillow
, which is the most visited real estate website in the United States, as well as to highly trafficked home search sites such as
Trulia
and
Realtor.com
.
You need a skilled negotiator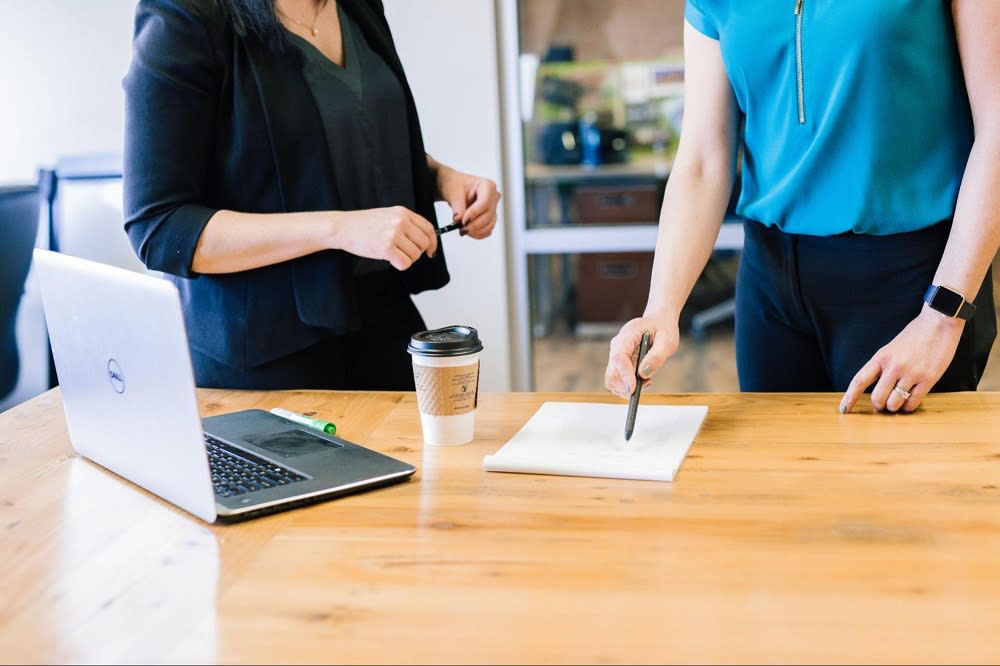 Photo courtesy of Unsplash
Whether you're buying or selling a home, partnering with a licensed Newport realtor is a great idea because you'll need
an expert negotiator
to hammer out a purchase agreement for you.
Due to the current real estate market environment, persuasiveness, diplomacy, and the ability to compromise at the negotiating table are especially important qualities for your realtor to have if you're buying a property. Your realtor will try to find out everything they can about the seller's needs so they can offer deal sweeteners. For instance, does the seller want a fast closing—or a
seller rent-back
that'll allow them to delay their move after the transaction is completed?
If you're selling your residence, your realtor will review the purchase offers you receive to determine which one has the most favorable combination of price and terms, then negotiate the best possible deal for you.
Realtors help clients navigate their property options

If you're buying a home, partnering with a licensed Newport realtor is a great idea because you need their help to figure out what type of property would be most suitable for you. An ultra- luxury residence, a historic district home, a harborside pied-à-terre—how will you know what's the right choice for you? Here are some of the property categories they'll tell you about:
Newport ultra-luxury homes

: A perfect example of an ultra-luxury property is

Clarendon Court

, the 7.5-acre estate where the late Claus and Sunny von Bulow formerly lived. This sandstone mansion was sold for $30 million in 2021.

Distinguished architect

Horace Trumbauer

designed this English neoclassical-style home in 1904. In addition to this 20-room mansion, which the seller had meticulously restored, the estate includes a brick carriage house with substantial garage space. Surrounded by a high stone wall with iron gates, this Bellevue Avenue estate features stunning views overlooking the ocean and Newport's famous

Cliff Walk

.

Newport luxury homes

: A good example of a luxury property is

The Tree House

, which is also located on Bellevue Avenue. Built in 1995, this lovely five-bedroom residence was sold for $4.7 million in 2021. It's situated on 1.38 acres and has elegant features such as a sunroom running the full length of the house.

Newport waterfront homes

: An important oceanfront estate that's also a superb example of a late 19th-century Newport house is

Honeysuckle Lodge

. It was sold for $9.39 million in 2021. Architecture firm

Peabody & Stearns

drew up the plans for this Ruggles Avenue mansion in the 1880s. The designer of New York City's Central Park,

Frederick Law Olmsted

, was Honeysuckle Lodge's landscape architect. This 10,530-square-foot mansion is set on two acres, and there's also a 4,000-square-foot carriage house.
Realtors understand Newport homebuyers

If you're selling a home, a great reason to partner with a licensed realtor is their deep knowledge about the various types of Newport property purchasers. For instance, some buyers want to live for part of the year in gorgeous Rhode Island and spend the winters in mild Southern climes. Other purchasers seek year-round Newport homes. Yet other buyers are looking for investment properties.
Realtors also know the majority of Newport County's recent luxury homebuyers have come from out-of-state. Substantial numbers of purchasers have been relocating from New York City, Boston, Connecticut, Florida, Texas, and California.
You need an astute marketer in your corner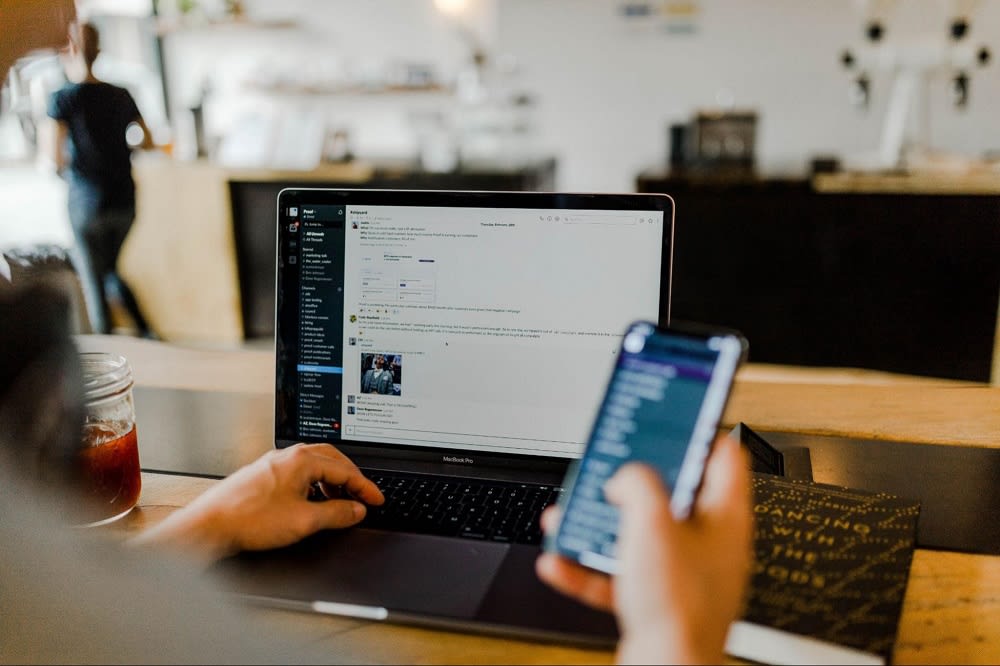 Photo courtesy of Unsplash
If you're selling your home, a great reason to partner with a licensed Newport realtor is their marketing acumen, which they'll exercise to help you maximize your net proceeds. An astute marketer will recommend cosmetic improvements inside your home,
curb appeal enhancements
for its exteriors, and
staging
to prepare for showings and marketing-related photo and video shoots. The staging process involves decluttering your property and depersonalizing it to enable house hunters to imagine themselves living in it.
Your realtor will include the gorgeous photos that are taken in a custom brochure they create, which will introduce your residence to prospective purchasers and other real estate agents. Your realtor will also use the photos and video in your MLS listing and Facebook, Instagram, and email campaigns. Photos are an efficient sales tool because the human brain processes them nearly 60,000 times faster than it processes text!
Realtors are excellent advocates

When selling your residence, another great reason to partner with a licensed Newport realtor is your need for a poised professional to serve as your advocate and public voice at your showings. From the demands of work to family obligations, life's stresses are many. Showing your home is an added responsibility most people just don't have the time to do. Your realtor's role is to take that necessary step in selling your home and do it well on your behalf.
You need guidance during the contract to close the process

Whether you're buying or selling a home, a great reason to partner with a licensed Newport realtor is their ability to stay focused and help keep you organized after you sign a purchase agreement.
If you're a homebuyer, your realtor will guide you through these steps of the contract to close the process:
Along the way, they'll help you solve unforeseen problems that may arise. After the transaction has been completed, they'll make sure your move into your newly acquired residence goes smoothly.
If you're a home seller, your realtor will resolve any surprise issues and support you at your transaction closing. Afterward, they'll help iron out the details of your departure from the property.
Are you seeking a trusted advisor to help you achieve your real estate goals?
When you're ready to hire a caring, conscientious realtor, reach out to
Mansions & Manors
. Their team of professionals works with integrity, deep knowledge of the Newport real estate market, and unflagging dedication to their clients.
Contact the team today
.
*Header photo courtesy of Pexels