Staged homes spend
73% less time on the market
and sell for 25% more than homes without staging. That means how well you stage your Newport real estate for sale determines how much you sell it for — and how long it takes to find a buyer.
At first glance, staging seems like another glorified word for decoration, but they are entirely different, and getting them confused will ruin your home selling efforts. Decorating your home is personalizing it according to your unique tastes to express who you are and make you feel comfortable. Staging, on the other hand, is neutralizing and depersonalizing it to make anyone feel comfortable in the home.


So, how do you stage your home in Newport the Rhode Island Way to sell faster — and at a higher price? Here are a few helpful tips for staging your home in Newport.
Know your audience

Staging your home is not about you; it's about your potential buyers. The goal is to make the space as appealing to them as possible. But because people have different tastes and preferences, making it appealing to every potential buyer is impossible, and trying to can be detrimental to your selling efforts.


Before staging, you should ask yourself, "who am I targeting?" Are you targeting families? Vacation homeowners? Retirees? You can know this by conducting a little market research. Check out the home's location and the demographics. For example, if your luxury home is in a good school district, it may attract families or people looking to start one.


Once you understand your target audience, you can accurately determine what they may need in a home. With this knowledge in mind, you can stage your home to emphasize features that cater to their needs. It is easier to convince them that your home is the one they have been looking for if it has what they need.
Sell a lifestyle, not just a home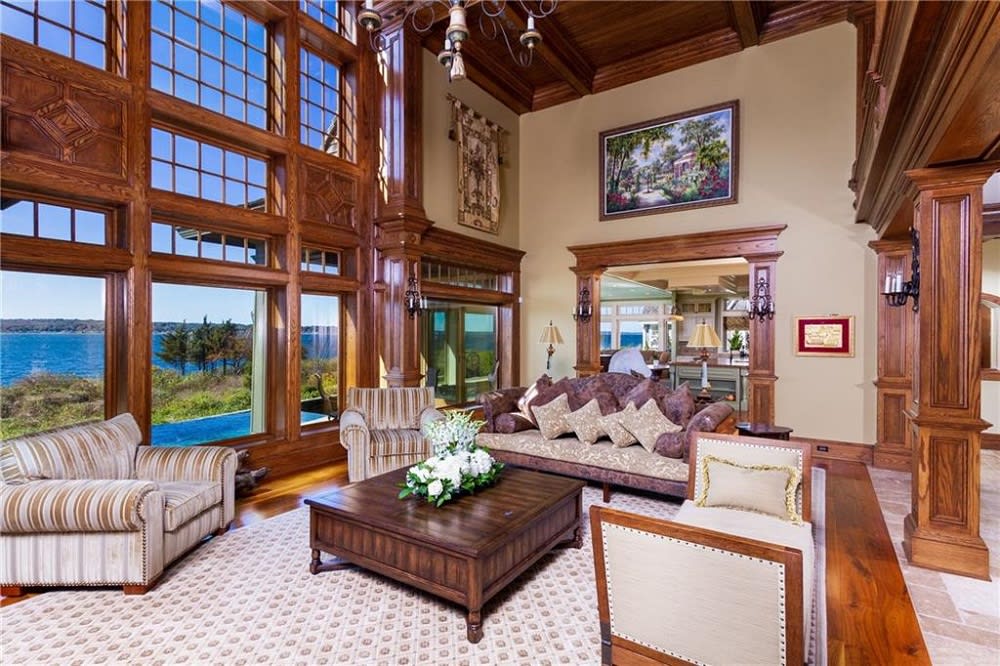 Photo courtesy of Mansion & Manors
If you know and understand your target audience, you can convince them your home is worth the investment by selling them a lifestyle. It'll make them imagine themselves living the life of their dreams in your home, creating an emotional connection that increases the chances of making an offer.


For example, if your home has spectacular views, arrange the furniture to draw attention to the sights. The potential buyers can visualize themselves in the space, enjoying the views with a nice cocktail on a summer evening.


If you're selling a luxury home, highlight areas that will make the buyers see themselves living the luxe lifestyle they worked so hard to achieve. Things like a wine tasting area, a soaker tub, smart home and technology, an uber-luxe spa bathroom, surfboards on the patio or deck, a decked-out garage, etc., can help a buyer see the property as the luxury home they were searching for.
Enhance the lighting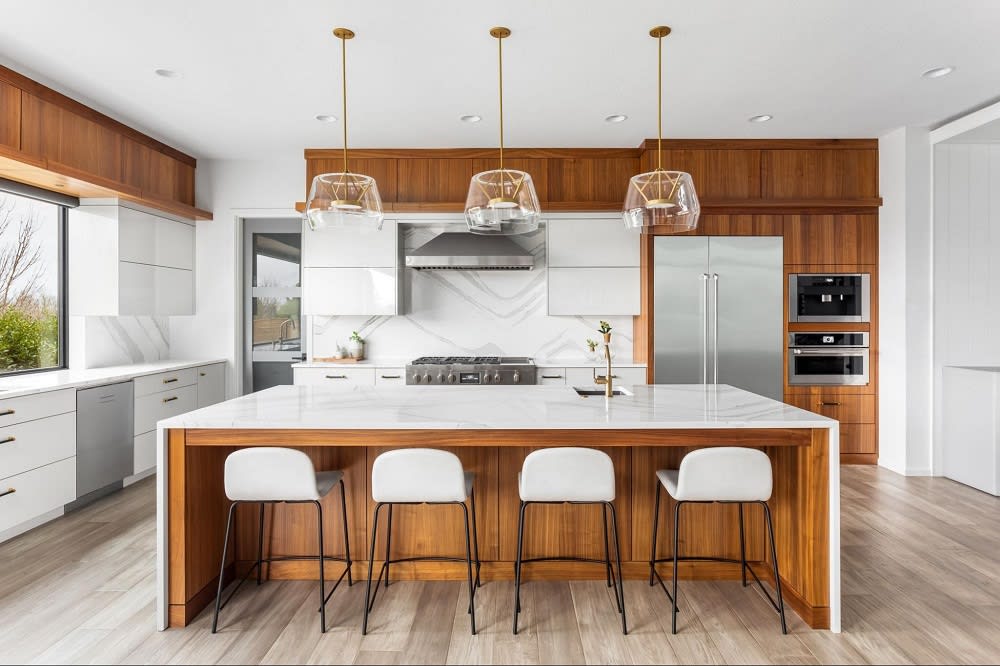 Lighting plays a significant role
in how potential buyers view your home. Ample overhead lighting makes spaces appear larger, brings out your home's best features, and makes the space feel more modern and inviting. Three different types of lighting are essential when showcasing your home:
Natural lighting - You should ensure your home has as much natural outdoor lighting as possible. Open all the curtains and blinds and ensure the windows are properly cleaned.

Aesthetic lighting - Aesthetic lighting is primarily used in dining rooms, entryways, living rooms, bedrooms, etc., to create a mood and direct the focus to artwork and architectural features. Using aesthetic lighting well can help you control your potential buyers' feelings and focus. Using them with the primary light source would be best to bring in more lighting and create a contemporary look.

Task lighting - Some rooms require more illumination for specific purposes. For example, you need more light in the kitchen work areas and a desk lamp in your home office. You should have enough task lighting in all critical areas.
You have several lighting options, including chandeliers, floor lamps, pendant lights, and table lamps. The ones you install should complement the room's furniture, design, and look. For example, a chandelier in the dining room is perfect.


All the lights in your home should be working; if there are any outdated ones, replace them with more contemporary, trendy fixtures. Also, replace bulbs and lights that are too small to light up the whole room without shadowy areas. 3000k soft white lights are perfect and make the rooms brighter. You can also layer lighting to achieve the desired effect. Make sure it is easy to control, so
smart lighting
is a huge plus.
You can ensure your home is well-lit by using the trick of arranging your viewings at the right time of the day for maximum natural light.
Keep it neutral

If you have lived in the home for a while, you have likely personalized it. Maybe you have painted it with your favorite colors, patterns, textures, and installed items that reflect your spirit and make you feel more comfortable. Even if you consider yourself of excellent taste, decorations and styles that are too specific to an individual's preference can turn off several home buyers.


You should present to your buyers a blank canvas by ensuring
everything is neutral
. It is the only way to make
all
potential buyers feel comfortable in the home. The decorative details can turn them off, and even if they like the house, they may be under the impression they'll spend a lot of money tearing everything down and building it back up the way they prefer. Decorations and personalization can distract their attention from the home's selling points.
The first thing to consider should be your paint. Instead of vibrant colors, you should paint neutral colors such as beiges, whites, and light gray. Such colors form a natural backdrop that highlights your home's best features. And, because they reflect light well, they can make the room feel bigger.


Apart from paint, the art you display should not show personal beliefs, affiliations, or opinions. It should be neutral to make the room more impressive to the potential buyer. You can commission a local artist to create neutral art for you.
Focus on the amenities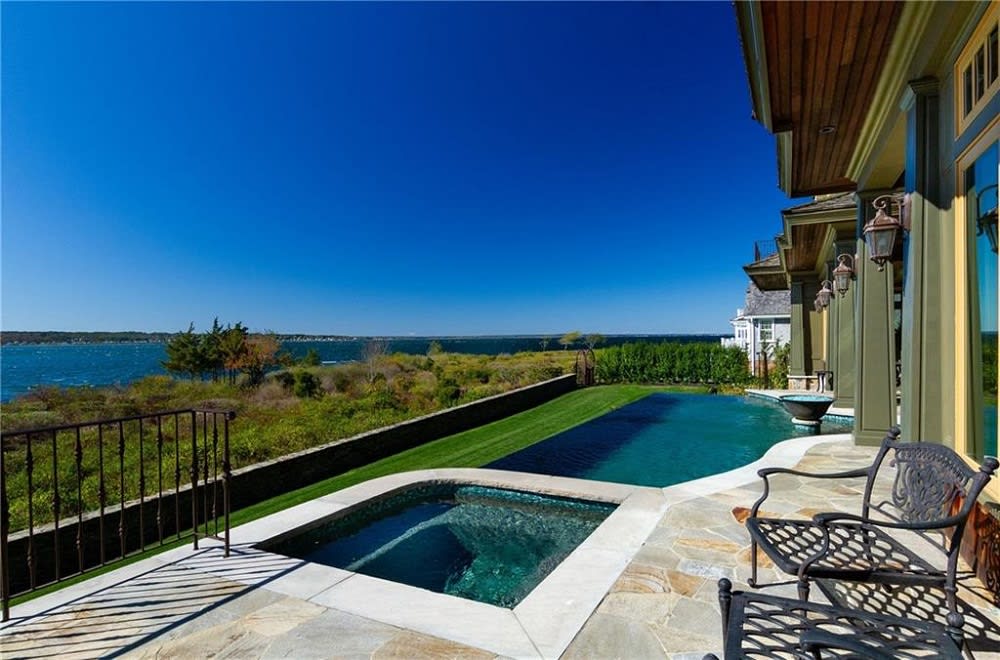 Photo courtesy of Mansion & Manors
Newport Luxury homes typically have amenities that traditional homes don't. Focus your staging efforts on luxury amenities — they could make the difference between seeing your home as a lovely space, but not for a potential buyer, and seeing it as the home of their dreams.


Designer walk-in closets, in-door pool, high-end appliances,
smart home technology
, custom landscaping, home security, home theater, and more. If your home has these items, you should pay particular attention to them and ensure each buyer notices them so your property can stand out from the others. These amenities, if well-staged, can significantly raise the value of your home.
Declutter

It goes without saying but there should be no trace of clutter when showcasing your home. All the family photos, artwork created by kids, magazines, table accessories, extra throw pillows, etc., should be cleared out. They make the room feel smaller than it is.


Declutter the kitchen by clearing countertops and cleaning out the freezer, fridge, and under the sink if you use it as a storage space. If you have hallways, clear all the hanging hooks, photographs, and other things to make it feel bigger and less cramped.


It would be best if you also cleaned out the closet in the primary bedroom because the
primary bedroom is the second most important room to stage for buyers
. Remove all shoes, extra clothes, and hangers to make it look spacious. If you have an office, clear your desk, file away and shred old papers, and tidy the area by covering any computer cords.
Don't forget your bathroom. No one wants to see toothbrushes and makeup on the counters. By clearing all your clutter and personal things, your potential buyers can visualize what they would like to do with the space, creating an emotional connection that makes them decide to purchase the home.
Minimize strong scents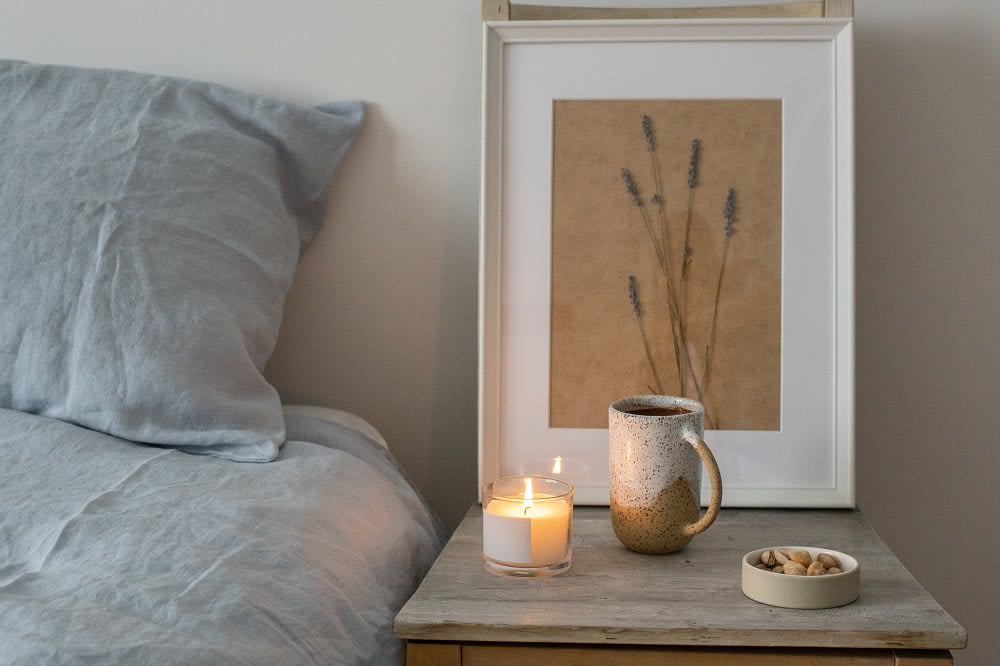 It's nice to think that the home buyers will look past any strong smells in your home, but many won't, especially luxury home buyers. They can notice the smells immediately, and if your home doesn't smell the way it looks, they can be discouraged.

You should ensure the home is free from any lingering odors from food, tobacco, and pets. Opening your windows to allow fresh air to circulate should do the trick, but you can also plant fragrant flowers or use scented candles to mask the odors.
Sell your home faster with the help of a Newport realtor

You must go beyond making the beds, dusting off surfaces, and vacuuming the floors to get your home ready to sell. In today's competitive housing market, staging is a critical step that can help you stand out from the competition, boost your home's value, and find you a buyer quickly. The staging tips above should help you get your home perfect and ready to sell.


But if you are finding it hard to sell or don't want to spend too long on the market,
Mansions & Manors
can help you. With over 25 years of experience, we can help you navigate the selling process with ease and get you top-dollar for your home.
Contact the team today
so we can help you sell your home faster!