Rhode Island is a beautiful place to invest in real estate, whether you want to call it home or you're looking to invest in properties. Though Rhode Island is the smallest state, it has experienced countless innovations, and its location along the Atlantic Coast makes it a great place to put down roots, and the area is highly desirable among real estate seekers.
The Rhode Island real estate landscape showcases a unique mixture of properties available. For instance, southern Rhode Island real estate includes horse farms extending over 50 acres, historic lighthouses, and expansive estates like Sandcastle in Watch Hill. There are also a handful of stone-ender homes across the state, which are landmark homes that have been precariously restored with the help of Preserve Rhode Island and Heritage Restoration.
With so many unique and
exciting properties
on the market, the state continues to attract buyers from across the nation, if not further. This is the reason that despite an increase in interest rates, inflation, and even the threat of a new recession, Rhode Island has continued to maintain its balance and growth in the market. Read on for an overview of market trends from a top Rhode Island real estate team,
Mansions & Manors
.
Market overview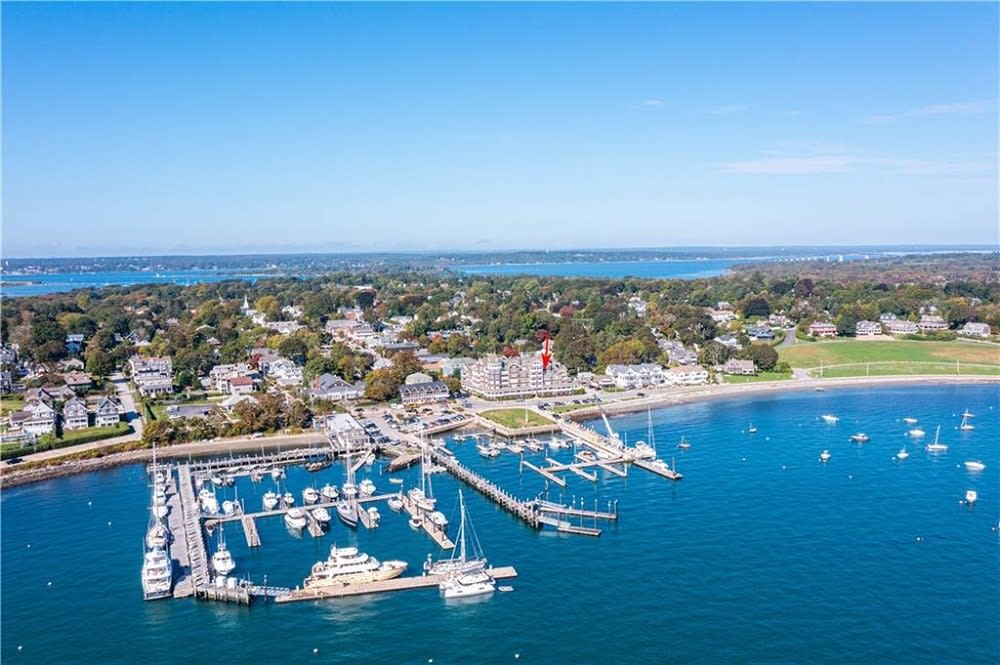 Photo courtesy of Mansions & Manors
According to Rhod Island Realtors, the current median home price for Rhode Island single-family homes is around
$416,000
, which is an increase of about 8.1% from last year. This is a significant increase from home prices in
2015
, which sat around $200,000, which is another indication that Rhode Island trends have been continuing an upward battle despite the nationwide economic and unstable conditions of 2022. Homes are sitting on the market for a median of
34 days
, and the inventory remains relatively low at around
1.7
months' supply of available homes.
Activity seems to have continued to fall, with the number of sales of single-family properties decreasing by roughly
20.2%
from last year and pending sales decreasing by 32%. Condo sales also decreased by 32.2%, while multi-family home sales decreased by
37.3%
.
Even though inventory appears to be increasing slightly, options are still sparse. While the current market only has around a 1.7-month supply, a healthy supply and demand balance should be about six months. Combine that with rising mortgage rates, and buyers are not exactly flocking to buy homes or finding anything readily available. Buyers should consider looking at alternative ways to lock in stable rates and housing options so that they have an opportunity to build wealth and equity. Given that prices aren't likely to fall significantly anytime soon, it's a good time for buyers to put their feet into the market if they can find something.
If home prices shift at all, it will likely be somewhere between 0% and -5%, according to Moody Analytics. This, of course, assumes that the United States does not enter a recession. If that were to happen, you'd likely see a more significant shift in home prices, dropping from -5% to -10%. Still, others believe home prices can drop even further than that in case of recession. The fact remains that right now, the Rhode Island real estate market remains steady, and those unique homes mentioned earlier are a significant reason it stays sought after.
Market predictions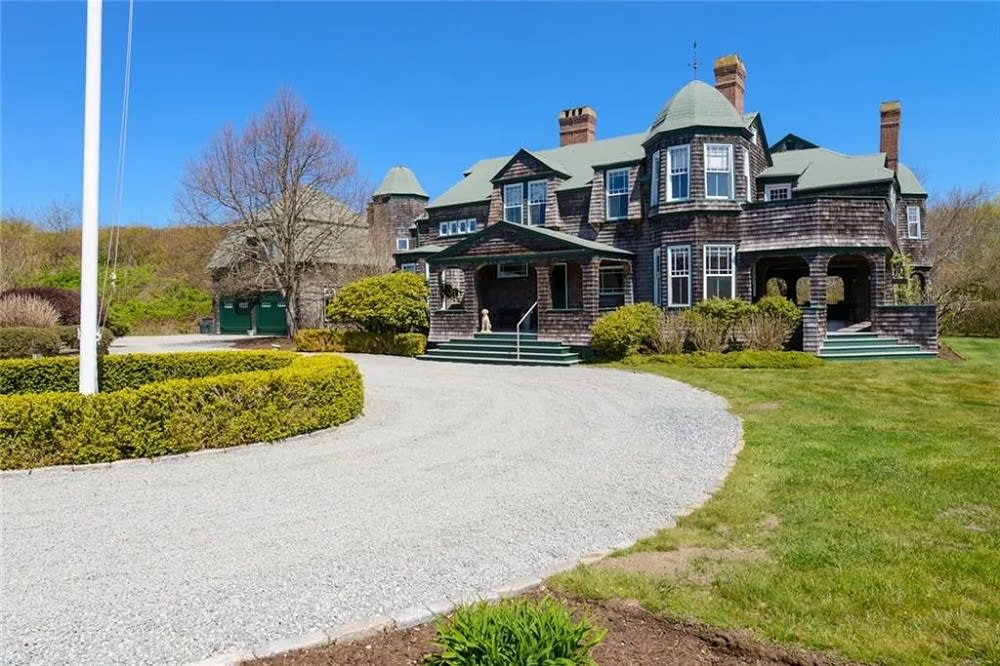 Photo courtesy of Mansions & Manors
As mentioned previously, the housing market in Rhode Island has done exceptionally well for the last decade, showing the same characteristics as many of the nation's top markets. There are continued price increases, mortgage rate increases, and other indicators that match nationwide trends, so what's expected across the state here?
With home values continuing to rise, in some areas higher than ever before, and appreciation continuing despite post-pandemic uncertainty, it will have buyers searching for more obtainable housing. The good news is that Rhode Island offers plenty of that, like Providence or
Pawtucket
. The median home values in these areas are stable and sit at a lower price than other parts of the state, making them an excellent option for some buyers to put down roots.
Still, other areas offer luxurious estates in the median range of over
$1 million
, such as real estate in Jamestown, RI, where you will find the luxury of RI mansions with the charm of suburbia. For example, a house for sale in Lincoln, RI, sits at a slightly higher average than Pawtucket but holds the same luxurious amenities as many of the estate-style homes. Additionally, Rhode Island suburbs are an ideal place for those with families to put down roots in an area with plenty of space and convenient amenities nearby.
Appreciation should continue, as real estate in Rhode Island is still a hot commodity. There is plenty of demand within the area, and the more luxurious homes and expansive estates with views are attractive to several types of buyers across the nation. This fundamental appeal will begin to increase demand, resulting in both competition and home values also growing.
What exactly does this mean for buyers and sellers?

In short, the Rhode Island real estate market has continued to remain strong despite experiencing a cooldown. Low foreclosure rates, appreciating home values, increasing property demand, and a stable economy still exist. However, much like the rest of the country, it's not likely to see significant changes or improvements, with prices remaining relatively steady and some buyers backing away due to rising mortgage rates. However, for those interested in investing, this might be the perfect time to break into the real estate scene as prices cool off.
As with everything else in real estate, many predictions can change quickly and shift from a buyer's market to a seller's market or remain balanced. Given that other factors come into play when discussing real estate markets – like the economy – keeping an eye on things as a whole helps make accurate predictions and assessments.
If you're interested in looking at homes for sale in Rhode Island or you'd like to
list
your home for top-dollar offers,
contact
Mansions & Manors. From Newport luxury homes to Jamestown condos for sale, they are happy to assist you.
*Header photo courtesy of Unsplash