Luxury properties in Rhode Island have always been ahead of the curve. New designs find their way into these properties before the average home, making them stand out against the norm. Rhode Island luxury real estate has a history of exhibiting the finest qualities on the market.
A rise in price
As of the most recent data from the Rhode Island Association of Realtors, the median home price throughout the state has increased from $188,150 in
2002
to $330,000 in
2022
.
Luxury Rhode Island real estate has historically been focused in Newport County. Over the last 20 years, the median property value in Newport County has approximately
doubled
.
Zooming in a little closer, for example, Newport real estate has seen a strong increase in median home prices, from $278,000 in
2002
to $755,500 in
2022
. Other communities in Newport County, such as Jamestown, Little Compton, Tiverton, Portsmouth, and Middletown, have also seen a significant rise in housing prices. Real estate in Jamestown, RI, especially has experienced exceptional growth, from a median price of $365,574 in
2002
to $1.675 million in
2022
.

It is no surprise to see that prices have increased, and it is one of the most expected changes to occur over time. Public records show that homes sold in the early 2000s went for a couple hundred thousand dollars, and 20 years later, many of those same homes are selling for millions. While we know that there are many factors affecting the rise in price, it is still a staggering increase to witness.
As wages increase alongside housing prices, and the changing world allows for more career opportunities, the luxury real estate market has seen an
increase
. An increase in wealth has also led to an increase in the purchase of secondary homes.
A shift in design
Some of the most famous landmarks in Rhode Island are the Newport Mansions — a popular one being
The Breakers
. Opulent and elegant, the Newport Mansions are bedecked in rich colors and gleaming wood designs. While the mansions have been around for much longer than 20 years, their history and fame have never stopped influencing Rhode Island.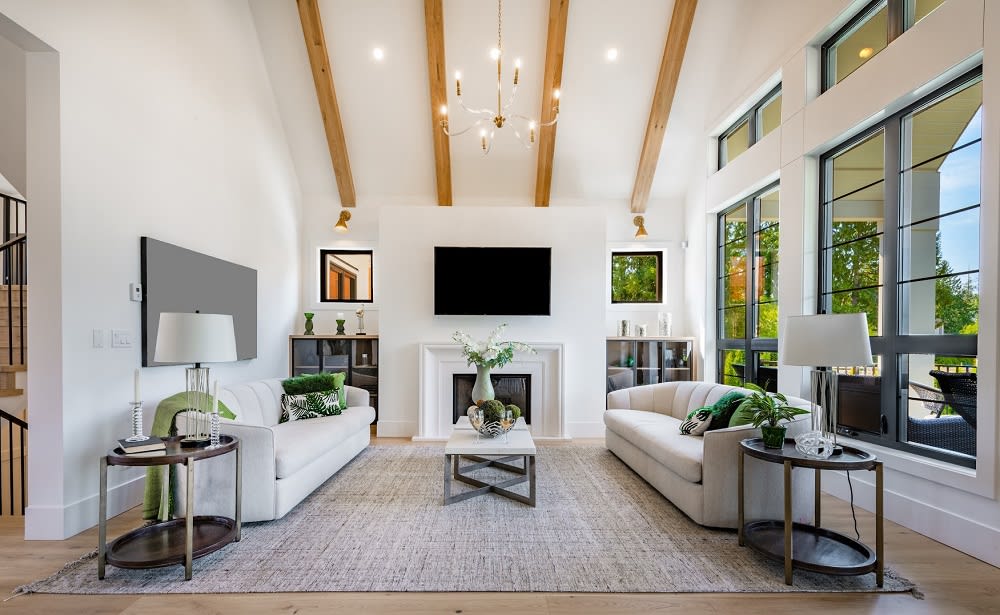 Photo courtesy of Shutterstock

While the exteriors of these luxury Rhode Island homes are classic and regal, the interiors are seeing more modern additions that seamlessly blend the two styles together. Dark and exclusive interiors have held on for many years, matched with a maximalism design. However, as fashion continues its cycle, we are seeing a return of light, airy minimalism. The opulent drapes are being taken down and replaced with sheer curtains, bathing these luxury homes in warm light. Pale colors have been favored of late, on the walls and in the furniture.

Instead of fully decorating walls with art, specific statement pieces are being selected to proudly stand alone. Elegance 20 years ago may have referred to a Newport Mansion interior, but today, many people think of clean lines and light colors.
Converting to residential

An exciting change to occur over the past 20 years is the conversion of old buildings to residential properties. From churches to firehouses, historical buildings with stunning architectural elements are now luxury homes. This blend of the old and new creates rare properties that inspire excellence.

Not only are these conversions a way to honor the history of the buildings, but they also allow for the buildings-turned-homes to find their place in the modern world.
Technology and features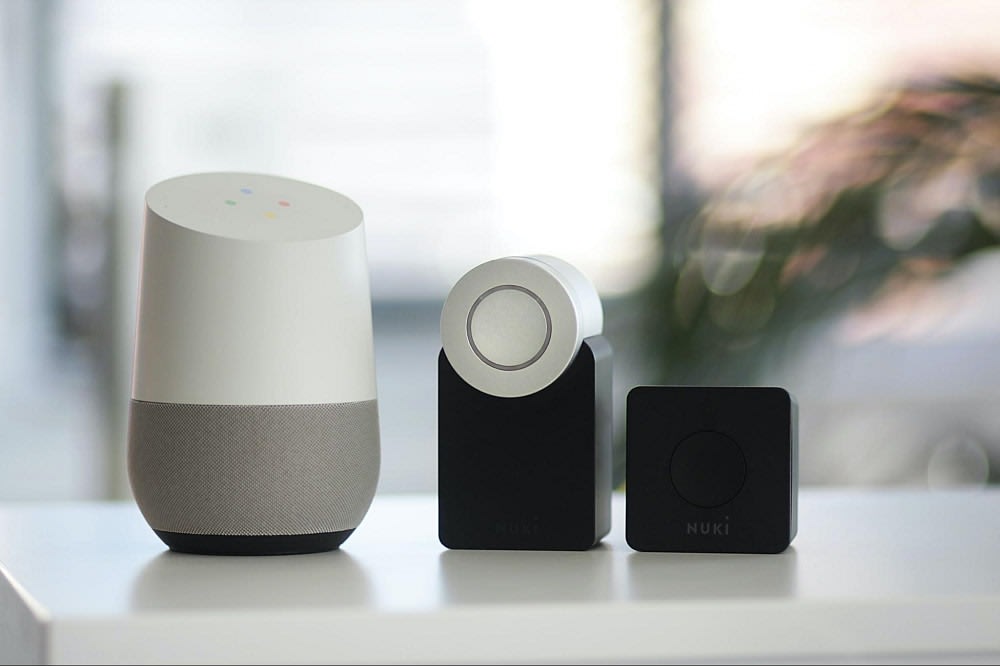 The world has changed a shocking amount in the last 20 years and in more areas than just real estate. Fashion, design, and especially technology are just a few areas that have seen significant changes over the past few decades. To add some perspective on just how radical the shift has been: Google was created a little over 20 years ago. Changes in technology lead to some of the most significant changes to luxury property, as it impacts the available features and amenities.

In the early 2000s, there were standard features a homebuyer would expect to see, and these are still true today: washing machines, dishwashers, garbage disposals, and more. These typical features may have been around for 20 years, but the quality has exponentially improved. When you buy Rhode Island luxury real estate today, you are looking for state-of-the-art appliances, not appliances from 2005. The devices that we use daily have changed so much over the years that a dishwasher from 20 years ago is not even close to a brand-new dishwasher today.

While common appliances may have vastly improved, there is also an abundance of new technology on the market. A modern home today looks like something out of an early 2000s science-fiction movie. You can expect your lighting, heating and cooling systems, and more to be remote-controlled. Depending on how much technology you want in the home, you can even have kitchen appliances that can be controlled by an app on your phone.

Modern luxury is having a refrigerator door that closes on its own and a bathroom floor that is heated. A thermostat that can be controlled from your phone. Modern luxury has become sleek lines and open spaces, which provide stunning results. No matter what you are looking for, the modern age allows you to have it.
Looking to the future

With how fast technology is evolving, we can soon expect luxury homes to be equipped with artificial intelligence. While a fully automated home is not currently on the market, it certainly is something to look forward to. For now, the idea of future changes can be pondered within the modern luxury properties on the market. Imagine what is to come as you relax on your lawn with its fully automated sprinkler system. Perhaps you would prefer to relax in a 30-jet jacuzzi while listening to music over the yard's built-in Bluetooth sound system.

Thinking about how much our homes have already changed is astounding, but it does nothing to limit the ideas of the future. While luxury properties in Rhode Island have already changed so much, we can only dream of all of the changes to come.
Be a part of the change
If you are looking for luxury homes for sale in Rhode Island, from luxury homes in Jamestown to Newport real estate, look no further than
Mansions & Manors
. This top-tier team has been around through all the changes over the last 20 years and will continue to serve the community for many years to come. Whether you are looking to buy or sell property, the
team
at Mansions & Manors is here to provide expert, professional real estate services. Get started today.

*Header photo courtesy of Shutterstock