Jamestown, RI, is not only one of the wealthiest towns in America but also renowned for its exquisite preserved historic architecture that dates back to the 18th century. The story behind each cove or building in Jamestown seems to involve a lost ship, a missing submarine, or a hardy mariner – you'll find all the sunken treasures around Rhode Island in this little town.
It's an island town often overlooked, but there are many fantastic things to do and adventures to explore in Jamestown. This cozy town features a ton of historic farms, one of the oldest lighthouses in America, and stunning beaches. It also boasts award-winning restaurants, outstanding scenic cliff bike rides, hiking trails, gorgeous parks, sprawling seaside cottages, and local art galleries with a serene vibe.
There's truly something for everyone in Jamestown. Set up your days full of Jamestown adventures this summer and explore the town with these recommendations.
Enjoy unparalleled views from the top of Conanicut Island Sanctuary
Are you up for a quiet environment that allows you to admire local wildlife comfortably? Head to the
Conanicut Island Sanctuary
, located on the west side of the toll plaza. It features a trail winding through the reeds and down to the back of the Great Creek estuary.
Conanicut Island boasts plenty of exciting attractions on its narrow, cozy shores. There are dozens of ideal photo opportunities in the boardwalks and observation areas overtop the Marsh Meadows Wildlife Preserve. This wildlife preserve is a lovely salt cove that homes different wildlife like sandpipers, ospreys, and herons.
Enjoy your summertime exploring the island as you discover charming houses, sheltered marinas, historic estates, and tree-fringed beaches. There's also a gorgeous grove of white birch trees, so there are plenty of photo ops to enjoy in this peaceful location.
Once you're done with Conanicut Island Sanctuary, you can also head to the southern tip of Conanicut Island and visit the oldest lighthouse at Beavertail State Park.
Take a lighthouse crawl at the Beavertail Lighthouse Museum
While there are several lighthouses in Jamestown, Rhode Island, the most famous and accessible lighthouse that should be your starting point is the Beavertail lighthouse in Beavertail State Park.
Beavertail Lighthouse Museum
is the third oldest lighthouse in the entire United States. You wouldn't want to miss this excellent granite lighthouse, especially if you want to learn more about Jamestown, RI. Beavertail lighthouse hosts a museum featuring
over 1,000 shipwrecks
that occurred in this little town a while back and are now considered sunken treasures of the town.
Over the years, Beavertail lighthouse has offered excellent historical information regarding Rhode Island's premier lighthouse. The surrounding park also features lovely outdoor space perfect for taking in some superb ocean views! Climb the top of the lighthouse museum and enjoy unparalleled views of where the Atlantic Ocean and Narragansett Bay meet.
Take a ride on the picturesque Jamestown-Newport Ferry for fantastic views
The Jamestown-Newport Ferry Ride
provides excellent views of boats that come and go from the nearby Newport Harbor. Make a stop at Fort Adams or Rose Island and take a heritage tour or go on a swimming adventure at the beach.
Apart from strolling along the seaside stretch, you can also join the locals in casting a line into the cruise or surf, breaking the waves on the island's southern tip. Several local tours will help you comfortably navigate as you explore the island.
Spend a sunny day at Mackerel Cove Beach
Who doesn't love sunbathing and swimming in the enchanting summer air?
Mackerel Cove Beach
is a one-stop spot for tourists and locals alike. Mackerel Cove Beach, also known as Jamestown Town Beach, is a gorgeous beach renowned for sunbathing and swimming.
The cove is ideal for the whole family, including kids, because it features calm and shallow water sheltered from the bay's strong currents. The mild currents and soft sandy soils make it perfect for anyone who loves swimming or catching some sun rays during summer.
Even though Mackerel Cove Beach is an excellent place to explore and have a summer retreat, you must secure a rental lease of 30 or more days to access the area. If you can't access this exclusive beach, you can check out other Jamestown, RI beaches, including Sunset Beach and
East Ferry
. These are alternative beaches in Jamestown that offer unparalleled waterfront views and easy access to the ocean.
Enjoy an interactive learning experience at the Historic New England Watson Farm
Photo courtesy of Historic New England
The
Historic New England Watson Farm
was bought by Job Watson in 1789 and cultivated by five family generations, spending approximately 200 years in the family. The farm was handed over to Historic New England, which maintains it as a fully operational farm.
Today, the farm is used by public members for a self-guided tour. On your visit to Jamestown, RI, consider taking a tour of the farm and experience firsthand how grass-fed meat and lamb wool are produced. You can also explore the heritage breed livestock.
The Watson farm also showcases sustainable farming operations and practices, including Heritage Red Devon cattle pasturing and various pastoral husbandry traditions.
Enjoy delicious baked goods at the Village Hearth Bakery and Café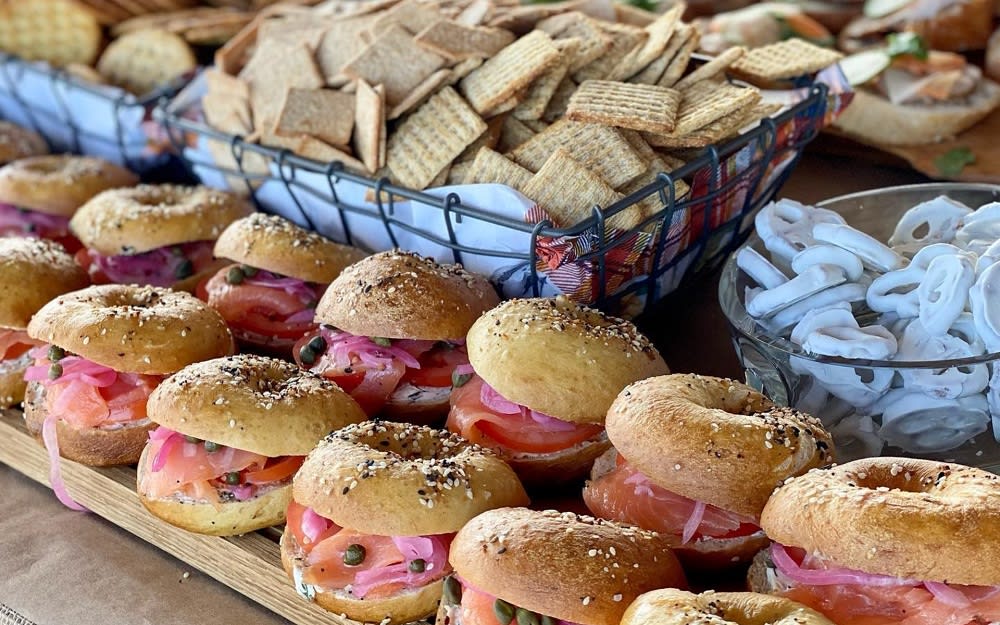 Photo courtesy of The Village Hearth Bakery and Cafe
Are you looking for a perfect spot for delicious baked goods and a perfect cup of coffee in Jamestown, RI? The Village
Hearth Bakery and Café
is an excellent spot, a well-kept Jamestown's secret. This charming café is just one block from the city's village center and features a community bakery and wood-fired pizzeria, all housed in a converted historic home.

Their outstanding baked goods menu features a variety of delicacies such as homemade soups, health-conscious salads, and grilled panini sandwiches. Delicious dishes are served throughout the day. If you need something more substantial than a cup of coffee, Village Hearth Bakery & Café also provides wine, beer, and a full food menu. However, you should note that the café only accepts cash.
Explore Jamestown's tranquility at Fort Wetherill State Park
Fort Wetherill State Park
was originally a coastal defense battery, but today it's categorized as one of the most popular state parks on Rhode Island. The park features unique granite walls and canons representing a deep and rich historical significance. It also features numerous hiking trails with outstanding views of Narragansett Bay.
Fort Wetherill State Park also hosts numerous popular activities such as fishing and picnics and is known to have one of the best scuba diving spots across New England. The high granite cliffs offer an impressive sight with a fabulous view of Newport Harbor. If you're brave enough to explore the inside of the abandoned tunnels, you'll enjoy exploring the historical scenery.
Appreciate the architecture at Jamestown Windmill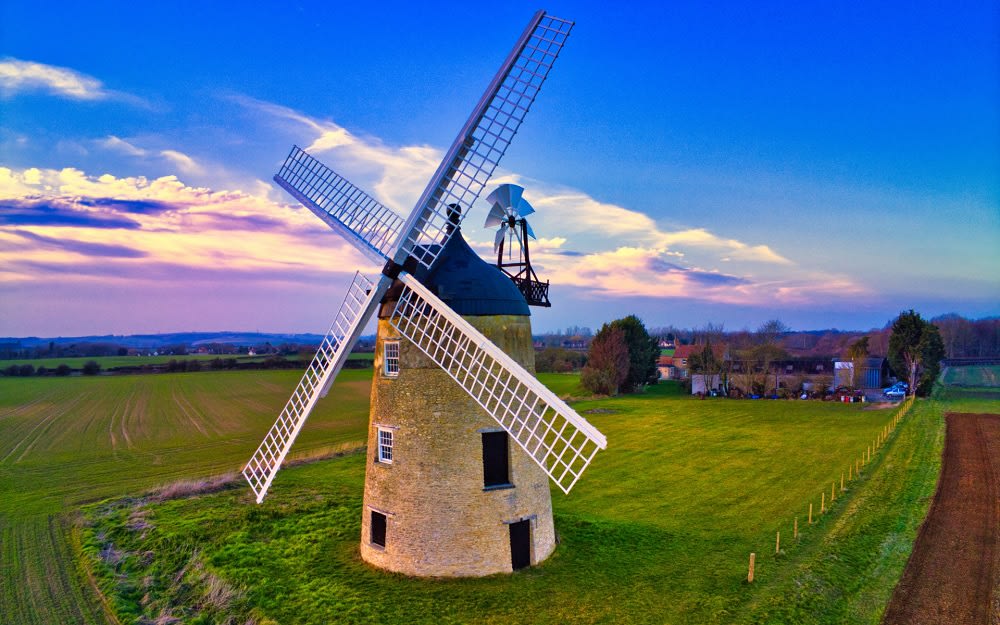 The
Jamestown windmill
is an 18th-century structure that stands high on the hilltop, an excellent place to learn more about Jamestown's steadfast architecture and its antique technology. The windmill was built in 1787 and utilized wind power to grind cornmeal.
Rolling hills and fertile farming lands surround the famous Jamestown windmill. A Windmill Day is held every odd year in July, which allows the windmill to return to its former glory as it sails and catches the Rhode Island's breeze again!
Explore the prestigious Fort Getty Park
Fort Getty Park
was once an active fort but disbanded in 1948 along with several other US coastal defenses. The area is now used as a public RV campground facility and a recreational site that includes a fishing dock, a boat ramp, an unloading station, electric hookups, and showers.
Plenty of space, tent campsites, and restroom facilities make Fort Getty Park a favorite, especially for the RV and camping community. However, if you're uninterested in camping, a drive-out is still worthwhile because you'll enjoy unmatched ocean views. There's also a
pavilion
to rent for special events.
Are you looking for a home in Jamestown?

Jamestown, RI, is the perfect destination to enjoy beaches and luxury resorts, participate in outdoor activities, explore hiking trails, and many other activities. Life in Jamestown feels like living in a resort, so it's no surprise that many people look forward to relocating to this town.
If you're searching for Jamestown houses for sale, you can explore our exclusive listings by
Mansions & Manors
. Offering a variety of properties for sale, the agents at Mansions & Manors will guide you through each step of the real estate process with expert knowledge and ease.
Contact the team today
to find your dream home in Rhode Island!
*Header photo courtesy of Jamestown-Newport Ferry